Helion is one of the nation's fastest growing and largest Information Technologies Managed Services providers. We deliver unique expertise and value to automotive and heavy trucking dealerships across the United States. Our teams specialize in help desk, system administration, onsite services, networking and project management but most importantly they have a desire to grow and succeed. Helion is an exciting place to develop your skills, take care of client needs and be part of a dynamic, fun, hardworking team.
Learn more about our Product & Service offerings…
Job Openings
Why Helion?
History
Mission and Values
Work Environment
Paid Training
Career Pathing
Benefits
Community Involvement/Philanthropy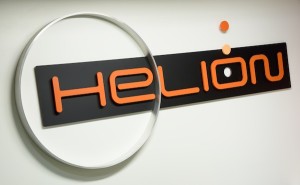 Helion Technologies is the number one automotive technology company in the U.S. 
Since 1997 Helion has evolved into one of the premier I.T. providers in the automotive retail space. What started as just one person in his basement, has now grown into a company servicing 25,000 end users coast to coast. Our company was built and continues to grow on principles like Accountability, Collaboration, Fun, Integrity, Leadership & Service Excellence. Every day we add value for our clients and assist new customers with scalable technology solutions that allow their businesses to grow.
Why Helion? We're a band of like-minded individuals who all believe the client's best interest is the end goal. Our camaraderie is solidified in our ability to share knowledge with one another; cutting out any bureaucratic red tape and getting real results that matter to our clients. We help each other and truly believe every Helion employee has the opportunity to succeed here.
Big things have small beginnings…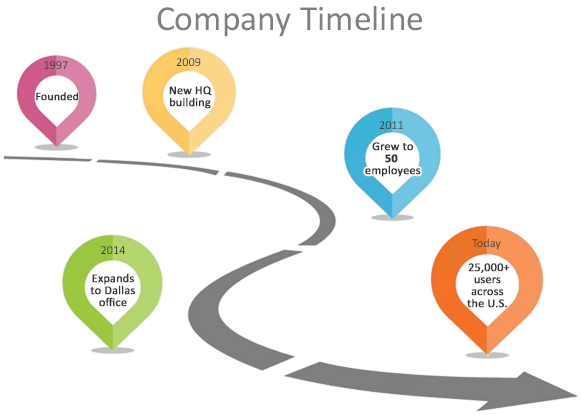 As with many great discoveries, Helion started almost by accident. A chance meeting with an Auto Dealer facing technology challenges turned into a partnership that has spanned almost two decades. A true "American Dream" story, Helion Automotive Technologies has followed the path of many dynamic tech start-ups like Hewlett-Packard, Dell, Amazon, Apple, Google. Founded in 1997 by Erik Nachbahr in his Baltimore, Maryland basement, Helion has quickly grown up to be America's largest outsourced technology provider for Auto Dealerships.
Helion brings considerable brain-power and experience to bear on all things "Automotive Technology". With over 650 dealerships and body shops under management our staff is keenly in tune with the unique challenges, both technical and operational, faced by Auto Dealers. Beyond competence and expertise our team brings a firm understanding of what matters in Auto Dealerships. Following the Ritz-Carlton motto of "We are ladies and gentlemen serving ladies and gentlemen." Helion endeavors to bring an un-computer-guy service experience to Dealership staff.
Helion's Mission is "to be the I.T. provider of choice for Dealerships by designing and maintaining scalable technology systems that allow our clients to focus on running their business."  We'll accomplish our Mission under the guidance of 6 core values: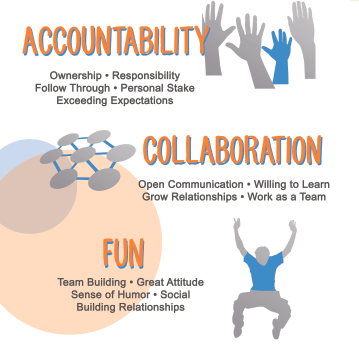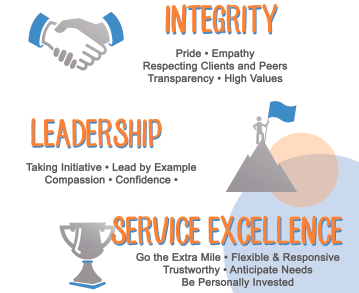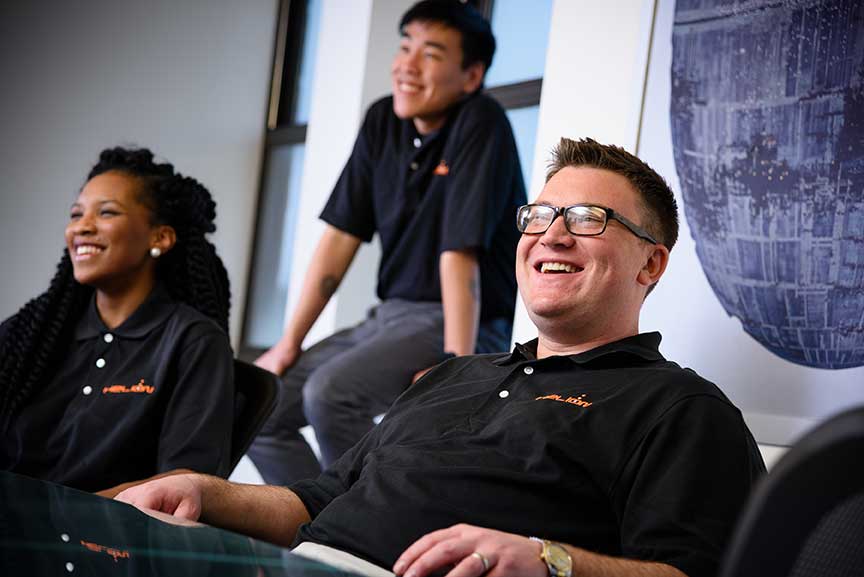 What it is like to work here…
By now you are probably asking yourself what it's like to work here. Some of the adjectives we have heard from employees in describing our work environment include: Dynamic, Progressive, Friendly, Knowledgeable, and Full of Opportunities to Learn. Two key areas of our day-to-day operations are improving Client Satisfaction & Employee Development.
Client Satisfaction
With a client base of 25,000 users that rely on our expertise across the country, their satisfaction is the driving force behind our success and growth. We come to work each day to serve and help them in whatever way we can so they can focus on their business. Every day our decision making process focuses on best interest of the client
Employee Development
Part of what makes Helion unique is the freedom to carve your professional future into what YOU, the employee, think it should be. With over 100 employees certified in an abundance of technologies, the ability to learn (and apply this knowledge) is completely obtainable. Additionally, every employee has two evaluations performed throughout the year. This enables you get regular feedback on your performance and inform department managers and Human Resources of your goals and their status as you move forward.
Helion has partnered with CBT Nuggets to provide all Service Desk Team Members 2 hours of paid training every week. 


All of our Team Members in Desktop Support and Systems Support have two hours of paid training scheduled each week in our Learning Center. This time is for watching over 400 videos on the CBT Nugget platform that prepare individuals for certifications like: A+, Network+, MTA, MCSA, MCSE, CCENT, CCNA, CCNP, PMP and many more. Helion also reimburses individuals for passed, applicable examinations!
We provide a structured pathway for your career.
Everyone from the entry level Help Desk Technician to the most tenured Systems Administrators has the opportunity to move up and offer positive change towards the growth of our organization. Additionally, our "Level" system in Desktop Support keep our Help Desk Team motivated with quick promotional opportunities that include compensation increases, technical certifications, exposure in leadership and advanced troubleshooting environments.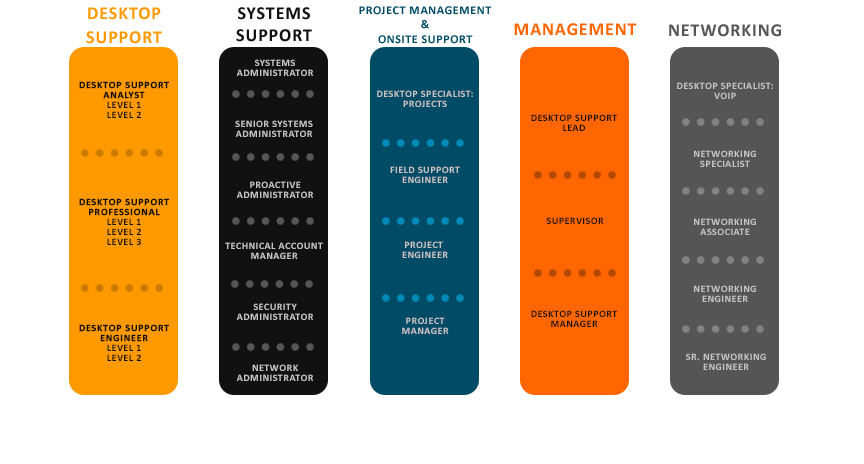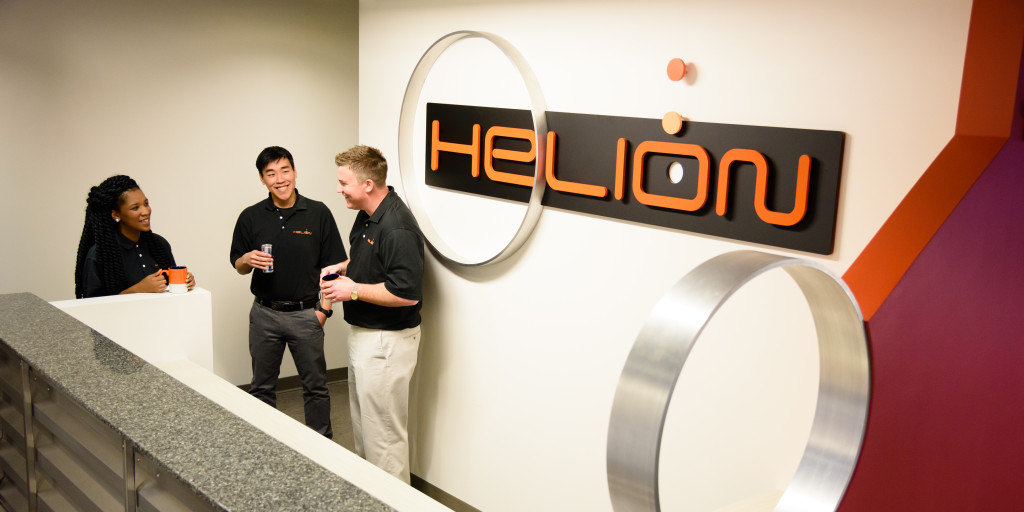 Helion offers all of its Full Time employees a comprehensive benefit package which includes:
-100% Paid Health Insurance for individuals with no deductible for In-Network care
– 4 weeks of Paid Maternity Leave for new Moms, and 1 week Paid Paternity for the spouses
-Dental Insurance
-Vision Insurance
-Retirement Plans including a 401K & Roth IRA with annual company match
-Paid Holidays
-Paid Time Off for Sick, Personal & Vacation purposes
-Life Insurance for Self, Spouse and Dependents
-Social Events like BBQ's, Holiday Parties, Food Trucks and other Fun gatherings to celebrate our wins
-An impressive office space playing host to arcade machines and conference rooms named after your favorite Star Wars vehicles
-Certification Reimbursement in study programs like MCSA, MCSE, CCENT, CCNA, CCNP and VMWare.

Helion is proud to provide IT support and services pro bono to the Family Tree, as well as contributing significant financial donations each year to this wonderful organization.

Helion has also made generous financial contributions to Pivot. This organization is determined to breaking cycles of poverty and disease in Madagascar (the 7th poorest country in the world).